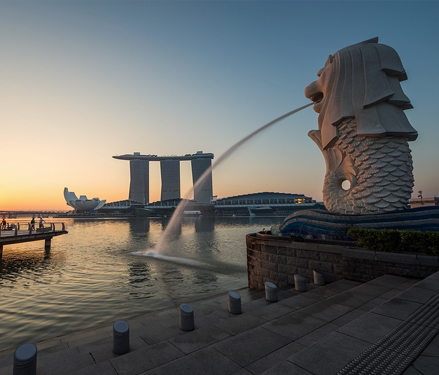 STUDY IN SINGAPORE
Reasons to join Singapore Institutes
Singapore offers a high quality education to International Students in very reasonable fees. All private institutes of higher education (PEIs) are regulated by the Council for Private Education (CPE). Although Singapore is a very small country yet it has an extremely stable economy. Endless career opportunities and western ideologies in education system are for students in Singapore for their better future. Moreover, unemployment rate in Singapore is very low which attracts lot of International Students.
Reasons to study in Singapore: :
1. Singapore provides the world-class education in very affordable fee. Students can balance out their costs because of its proximity to India.
2. Indian students don't face any problem there as majority of Singaporeans can understand English.
3. Singapore supports multicultural environment which is beneficial for International students.
4. A degree from Singapore is globally accepted for employability.
How to Apply Study Visa for Singapore
Singapore Study Visa Process
Singapore attracts International students because of its supportive and multicultural environment. In Singapore, every visa is referred to as 'PASS' which includes Student Pass, employment pass and social visit pass etc. Students have to submit new applications for student pass at least one month before the start of course to avoid any problem. Students can submit their application for student pass on official registration system.
The procedure to apply for Study Visa in Singapore is as:
Step 1: Student must have an offer letter from a higher Educational Institute in Singapore to apply for Study Visa.
Step 2: Then, fill the Student Pass Application form very carefully with the help of experts.
Step 3: Provide all the required documents and wait.
Step 4: Ready to fly!
Work while Study in Singapore
Earn while Studying
Every International Student bothers about part time job. But there is nothing to worry if he/she is studying in Singapore. A part time job is also necessary to earn enough to cut daily expenses. A Foreign Student studying in any of the institution approved by the Ministry of Manpower, is allowed to do part-time job for 16 hours/week and even full time during vacations. Moreover, apart from work visa and opportunities, there are certain short-term activities in Singapore, which don't require any work visa. These activities include seminars, journalism etc. But you must notify the MOM (Ministry of Manpower), that you are planning to work in a work pass exempt activity.